Data-driven Society, People-centered Era
It has been half a century since the arrival of the information society was foreseen. We are in the midst of the fourth Industrial Revolution (or Industry 4.0) and Information Technology (IT) advancements that bring qualitative changes to society.
Japanese Wikipedia says "People in the 21st century solve problems by utilizing information technology surrounded by the rapid changes of the IT revolution. It is impossible to go back to a former industrial society even if one wishes to. We are in the midst of an unimaginable stage."
Digital Transformation can be thought of as a symbolic engagement to fundamentally realize social revolution continuity from the past.
There has been much progress of the individual user throughout the IT Revolution, including acquiring information and knowledge via the Internet, various communications modes via social networking services and multimedia applications through the use of smartphones. Are these benefits contributing to happiness, one of the proxies for Quality of Life (QOL)? QOL includes a purposeful life, mental and physical health, strong personal relationships, meaningful employment, a convenient living environment, sufficient education, recreational activities and leisure. How much each of these facets contribute is unknown. While embracing the 100-year-life, Japan was ranked 54th on the World Happiness Report in 2019. Challenges including cutting-edge problem-solving actions at an individual level, the disruption of traditional values, and the self-service digital transformation necessary to live better in the future.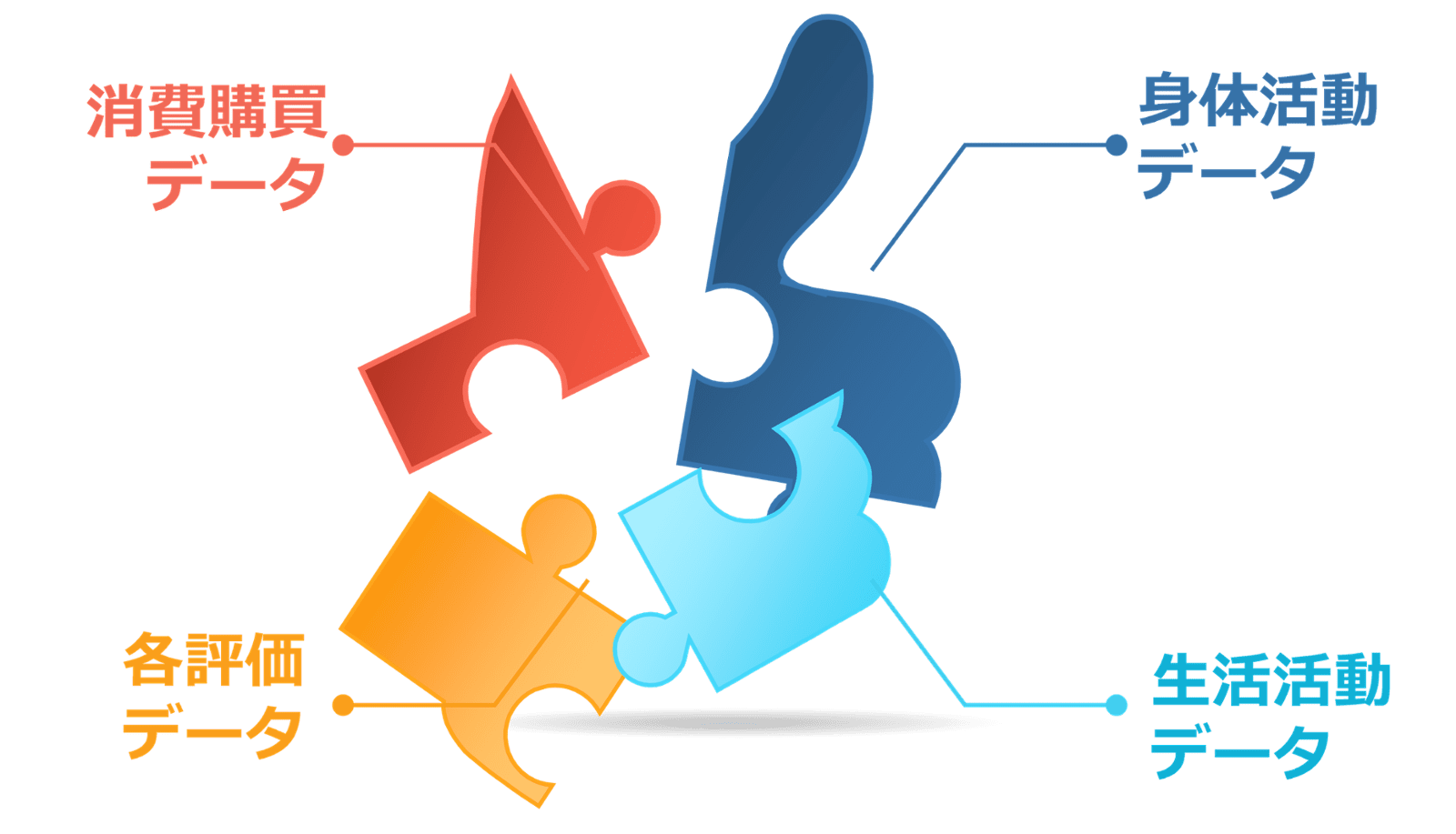 Digital Transformation (DX) is the integration of digital technologies such as Big Data, AI, Cloud Computing, Blockchain and Digital Twin to enable business transformation. The opportunity is now. Digital Transformation is the key to the roadmap of increasing your QOL satisfaction.

Currently each IoT company applies a vertical model to obtain and use customer data in various ways. We are developing the exclusive application onto⁻apps that fundamentally changes consumers' approach to data. onto⁻apps is a horizontal integration approach that IoT users can use to collect and manage data arising from their physical activities and daily lifestyle. Using blockchain technology, onto⁻apps enables companies to save, accumulate and analyze securely collected data that has adopted this horizontal integration model. This app maximizes data engagement to provide knowledge sharing among users as well as data distribution to companies.
Purpose of onto⁻apps development
GAFA, an acronym for Google, Amazon, Facebook and Apple, have created epoch changing approaches by collecting individual customer data to develop very effective marketing strategies. Many companies follow in their footsteps, steadily advancing IoT, AI and 5G in the world we live in. This trend, however, has developed by requiring users to register with many companies, forcing them to unknowingly provide unnecessary data. Considering the need to protect personal information, the current situation has created many issues and has arrived at a major turning point.
Super lifelog apps onto⁻apps collect, analyze and manage physical activity data for physical healthcare, mental healthcare, exercise apps, etc. It also integrates daily activities including e-commerce apps, grocery store and convenience store shopping apps, restaurant apps, gaming and leisure apps, IoT home organization apps and cashless payment apps.
Collecting and analyzing consolidated data as a lifelog can aid in assessing the correlation of a person's lifestyle with their physical activities. This is where data analysis by individual apps is lacking or falls short. Data consolidation can result in significantly enhancing one's QOL.
Old yet new: the lifelog concept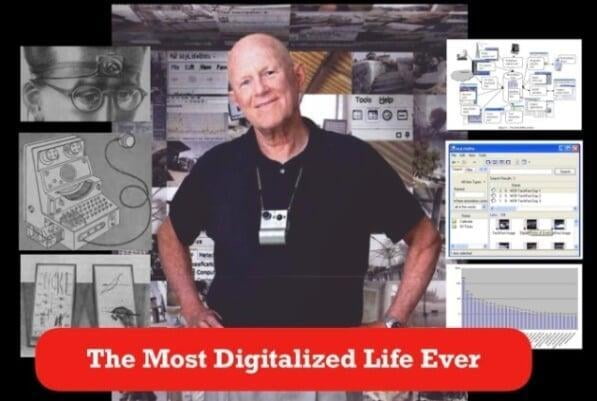 Current Lifelog apps track and retain daily physical activities such as sleep patterns, step counters, workouts and walking habits to help identify trends and provide data-based insights. Originally this lifelog concept, MyLifeBits, was started in 2001 by Gordon Bell as a Microsoft research project to capture and digitize books, memos, photos, voice recordings, videos and all other experiences arising in everyday life. Twenty years have passed and recording and organizing an individual's activities have become exponentially simpler and easier. Apple, Flicker, Google and others offer ways to store and search memos that incorporate drawings and sketches. It is possible to gather and organize your photos and various other data arising in daily life. However, these services are still fragmented and do not consolidate all available data. It remains challenging to integrate all this information to useful, data-driven effect.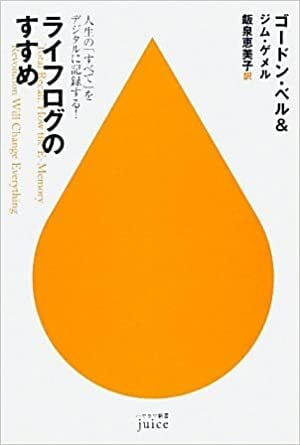 An example of partially integrated apps
onto⁻appsは以下の5W1Hをスコープにアプリ統合を実現します。

 

Question

 

Answer

 

Why ?

Various IoT devices for supporting everyday life and physical activities, Web services, the growing popularity of mobile apps, etc., have contributed to the arrival of an era in which lifelogs (activity data tracking for people) can be effectively utilized.

 

What ?

 The silo mentality arises when data is collected and utilized in vertical data flows as it is gathered by each individual IoT company It is possible for users to comprehensively collect and manage the various data streams arising from their daily life and physical activities. Such applications offer the means to safely and securely improve QOL.

 

Who ?

 Anyone regardless of age, gender, interests, taste, place of residence, family structure or income

 

Where ?

Users can collect and analyze consolidated data generated by diverse sources such as grocery store and convenience store shopping apps, online shopping apps, restaurant apps, gaming and leisure apps, IoT home organization apps, cashless payment apps, physical healthcare, mental health care and exercise tracking apps.

 

When ?

Lifelog can permanently save anything captured or generated by individuals or the family members. It can be used by and contribute to society and service companies anonymously if users want to do this.

 

How ?

 Data generated by each application tracking a user's daily activities and physical activities can be accumulated and integrated as a lifelog. This easily accessible system enables individuals to collect data through secure distributing management systems such as blockchain in a secure environment.
Various functions and applications such one-click, lifelog and log-in can be integrated into a single application platform


A consolidated management system for registering and updating personal information




Automatic data collection, accumulation, compilation and analysis by consolidating data streams from each application
Examples


-

Data on physical activities (weight, exercise, heart rate, blood pressure and physical condition)

-Data on daily life activities (number of SNS posts and views, time spent using leisure apps, eating, etc.)

-Data on buying and selling activities (items purchased, amount spent, quality, time, satisfaction evaluation, etc.)
Creating a private lifelog with customized data collection items



How lifelog analysis can generate proactive improvement guidelines for being more environmentally conscious


Sharing information and tips on environmental consciousness among onto⁻apps users




Data liquidity with Utmost Data Engagement
Purchasing information such as Point of Sale data analysis can be used for individual purchasing data collection with e-commerce penetration, CRM (Customer Relationship Management) promotions and customer retention, as well as the recent trend to collect e-receipts from physical stores.
Data collection is becoming possible in many situations, yet purchasing data is still a small part of life from the customer's point of view. It does not provide insight into the entire purchasing activity process from an individual customer's motivations to actual purchase that then leads to consumption. In order to break the deadlock in the current situation, structures must be established that can integrate entire lifelog data while safely distributing management systems. Japan's Information banks currently operate data distribution systems. Data ecosystems will be coming in the near future.
The Utmost data engagement (utmost_data) system manages collected data from super lifelog apps through secure system environments such as blockchain. This system enables knowledge sharing among individuals. It can also function as a data distribution platform among corporate customers.
An example of data distribution systems
The following 5W1H explains how utmost_data optimizes data engagement.

 

Question

 

Answer

 

Why ?

We are in an era where an individual's data in the 21st century can be likened to an oil resource in the last century. A lifelog offers an effective means of accumulating and analyzing the data an individual produces in their daily and physical activities.

 

What ?

 utmost_data will revolutionize the way each IoT company currently uses incomplete datalogs by collecting and using incomplete datasets. The utmost_data system manages collected data from lifelogs through secure system environments to IoT users.

 

Who ?

Anyone who uses utmost_data and agrees to participate in lifelog business or data ecosystems and wishes to share in the profit derived from them.

 

Where ?

Business prosperity for the companies who have been dealing with the 4Ps of marketing (product, price, place and promotion) of goods or services. It is also possible to strive towards Society 5.0 where these functions serve as a public good.

 

When ?

utmost_data can be used in conjunction with onto⁻apps lifelog or separately. It can start, discontinue, or end anytime. Part or all of the data contents provided by a lifelog can be altered.

 

How ?

 utmost_data can be synchronized with blockchain systems applied to onto⁻apps lifelogs. As well, packaged data can be created for companies and sales management data Virtual payment can be offered as consideration for the data provision by onto⁻apps users.

onto⁻apps Lifelog data monetization

Consolidating management on how to provide data (data provision destination, disclosed data, provision data price, etc.)

Improving added value by delivering onto⁻apps users data in a packaged structure

Data capitalization such as data re-provisioning


Easy payment in exchange for data provision by adopting digital currency



New Data Ecosystem with onto⁻apps and utmost_data
It has been 10 years since big data analytics was introduced into marketing with the expanding internet. The next 10 years will see a new stage develop wherever more data is produced by IoT devices.
Besides information banks and zero-party data, super lifelog
onto⁻apps
and the utmost data engagement
(utmost_data)
platform will create a unique new data ecosystem focusing on improving individual users' QOL through a wide range of development.
Open-Source Software (OSS) Development
Utilizing the GitHub open platform for more technical expertise, marketers and consumers will participate in developing this application as fast as possible to improve the QOL through Open-Source software for everyone.

Development Project Management
The following policy and schedule apply for this project development.
Easy to use UI and services designed for users




Releasing sequential service functions every one to three months, creating developments and platforms based on mutual cooperation and the joint participation of users and through Agile development methods
Fund raising with cloud funding and member recruitment


Lifelog application onto⁻apps beta version release in August (planned)



Project founders




Seiho Budo




Chief Strategic Officer


 Makoto Kikutani


Chief Technology Officer